VROM 2004

August 6th, 7th and 8th 2004 were the dates that the Swedish Volvo clubs organised VROM once again. A story by Daniël Wilten.

VROM (Volvo Rendez-vous for Owners and Members) was perfectly organised! Three days of (mostly old) Volvos and Volvo enthusiasts spending time together and enjoying a well arranged weekend filled with events. Me and Ireen left the day before VROM. It took us very long to get to Göteborg, because we had to turn around after an hour since we had forgotten a passport. Very annoying, but for the rest the weather was great and the 480 was nice and comfortable.

Friday August 6th was the first day of VROM. We arrived at the Volvo Hallen in Göteborg where we could walk around various modern Volvos and have breakfast. A good buffet was organised with good coffee, just what you need at 7:45 AM after having driven to Sweden!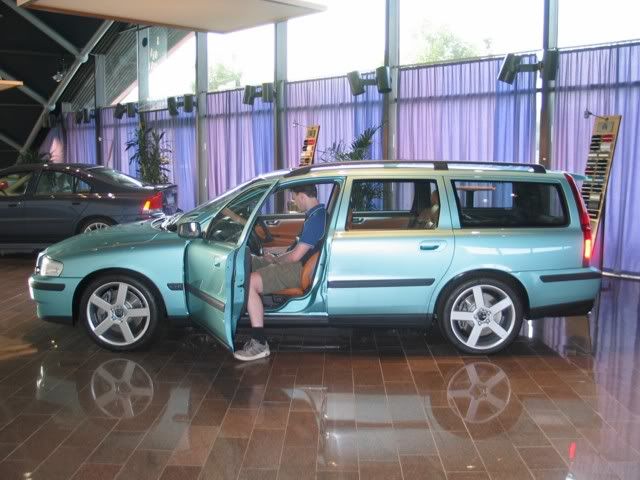 Me in a V70R... Nice...



After breakfast we all split into groups doing the same things in a different order. Our group first heard a story about the development of the new V50 en S40 from one of the designers. After this presentation we went to the Volvo Cars Customers Centre where we were shown how Volvo prevents damage to a car and makes sure that damages are repaired thoroughly. Also the old VADIS programm and the newer one, VIDA (Volvo Information & Diagnostics for Aftersales), were demonstrated. With the help of VIDA a dealer is able to update the software in the CEM (yes, new Volvos are also equipped with a CEM...). This way they can, for instance, change the language on the on-board computer!
Around noon: finally! The Volvo Demo Track! About twenty-five shiny new Volvos were waiting to be tortured on the Demo Track. Of course there were some safety rules to follow, but it was great fun!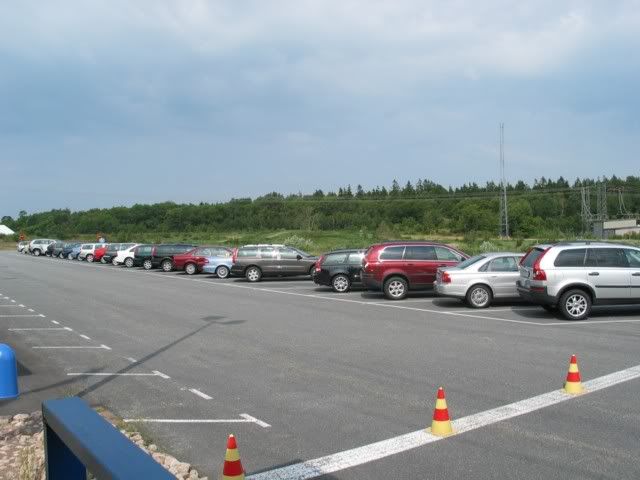 Which one would you start with?



At the end we all got a tour through the factory. Photographing was not allowed sadly, you will never guess how many good-looking blonde women work at the Volvo Torslanda Plant
. The entire proces was visible, from rolls of sheet-metal that were cut and pressed, to welding it together, fitting all internal and external parts and seeing them disappear in the paintshop. Sadly we weren't allowed to bring one back home as a souvenir...
At the end of the day there was a dinner arranged for us. A westcoast inspired buffet. You could eat all you wanted! I started of with some nice cheese-quiche and after that lots of baguette and fresh fish and sallads. Delicious! After the dinner you could go outside and sit in the sun, overlooking the see with a cup of coffee and some ice-cream! The end of day one.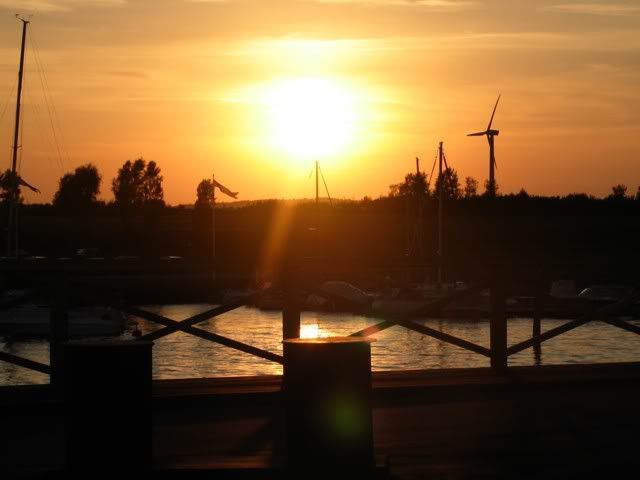 Sunset while enjoying my coffee.




The second day the traditional rally was organised. Having won the Volvo 480 category last year it would be a challenge to win it again. The award-table gave some motivation!



The various awards for the different categories.



The rally lead us through the beautiful Swedish countryside. The mission: find out in what village the 20 photos were taken. Every participant received a paper with 20 photos and with every photo 5 village names. Choose the village where the photo was taken, can be pretty difficult sometimes! But me and Ireen have given our best and at the end of the day we received the first prize in the Volvo 480 category again!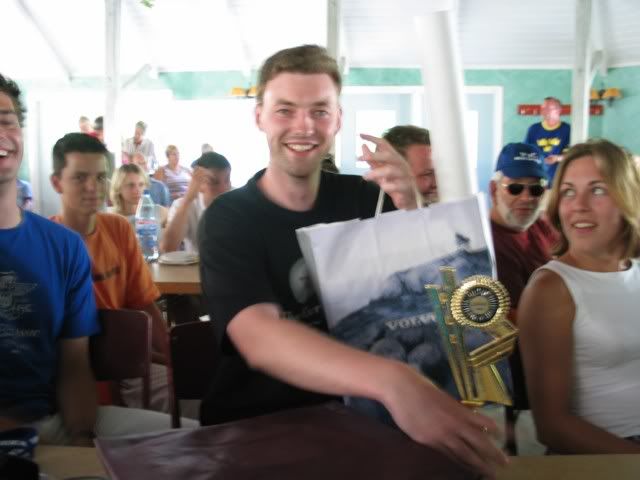 That's the first prize in the Volvo 480 category!



With a group of friends we went to the Ramberg, a high mountain in the city from where you have a great panoramic view. I took the opportunity to shoot some nice photos of my 480!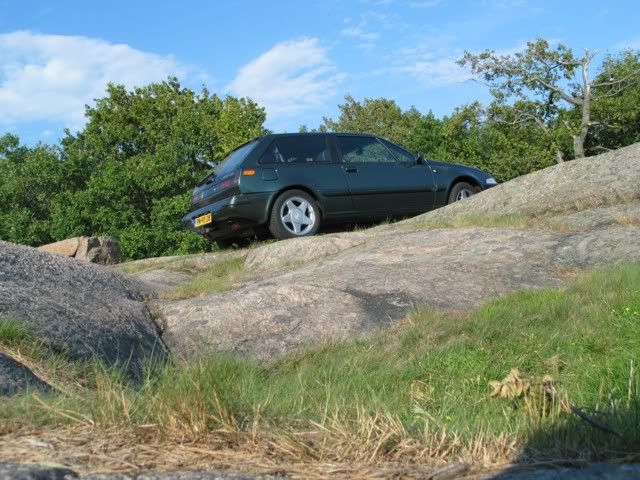 Doesn't he look good?
Another nice photo.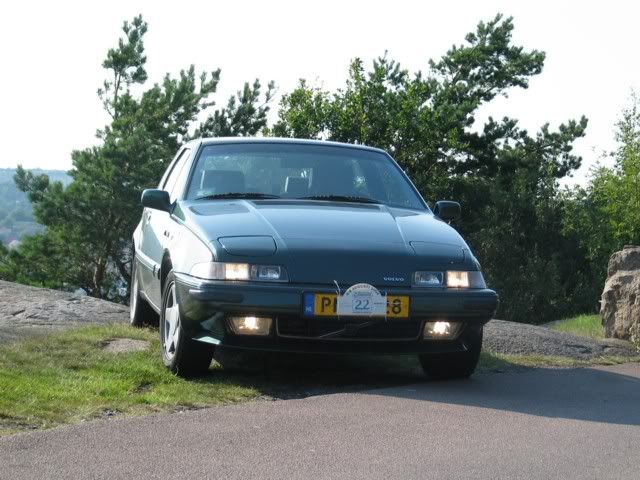 Note the rally shield still in place.



This concluded the second day of VROM.


The third and last day of VROM was the parts market in the harbour. All nice Volvos were parked together on the parking area. I couldn't find any Volvo 480 items I didn't already have (sadly). But there was plenty to be seen. A picture is worth a thousand words, so will simply show you several nice photos from this last day of VROM. The first picture was taken in the morning on our way to the partsmarket. We just couldn't resist putting our cars on the lawn in front of this sign!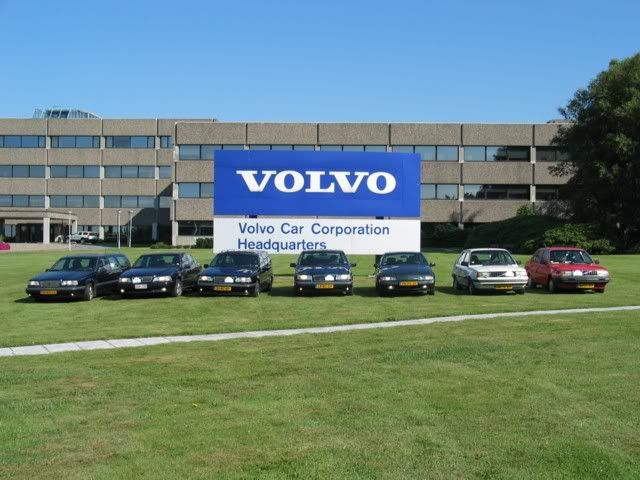 A few minutes later we were talking to an angry security officer...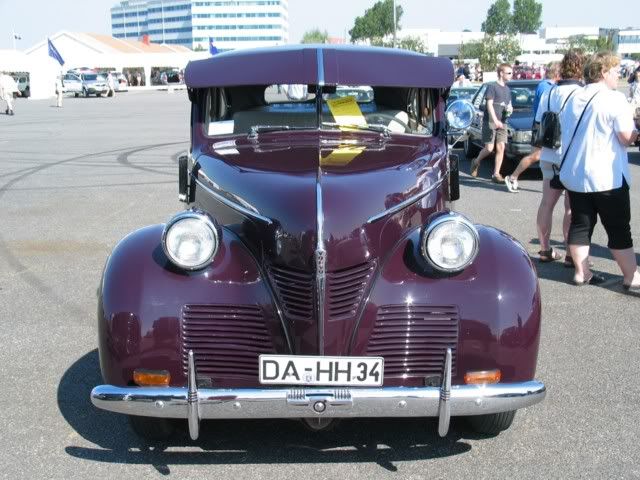 A real Volvo!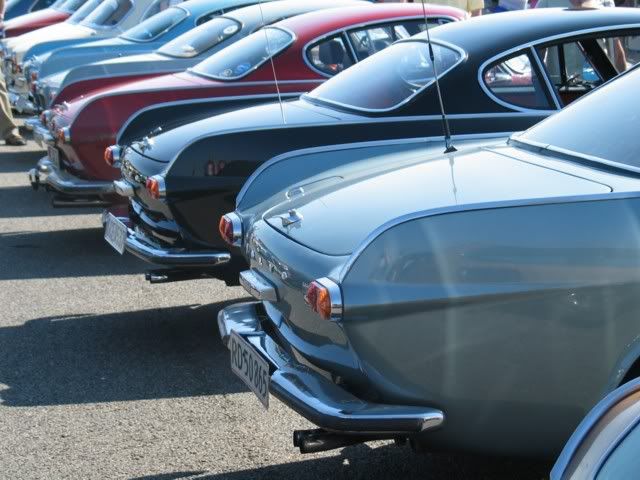 A bunch of classics together.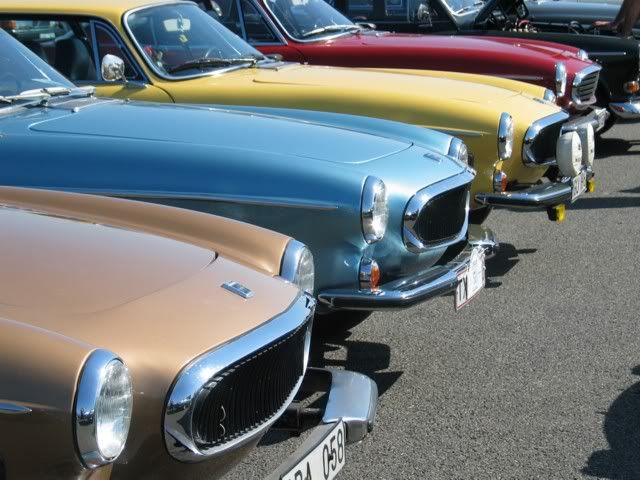 Might make a nice second car!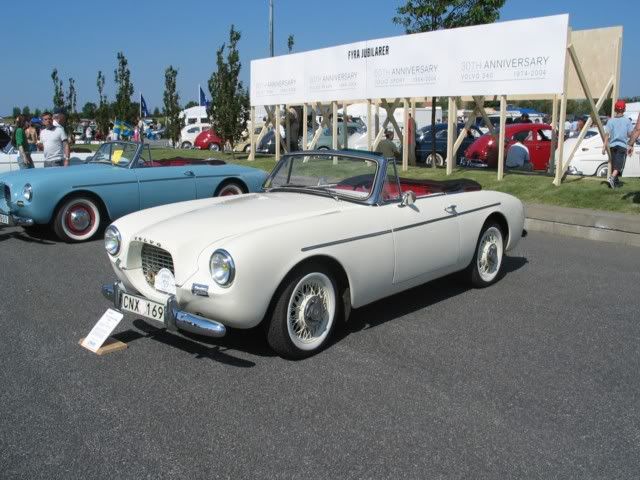 Very rare, but o so beautiful!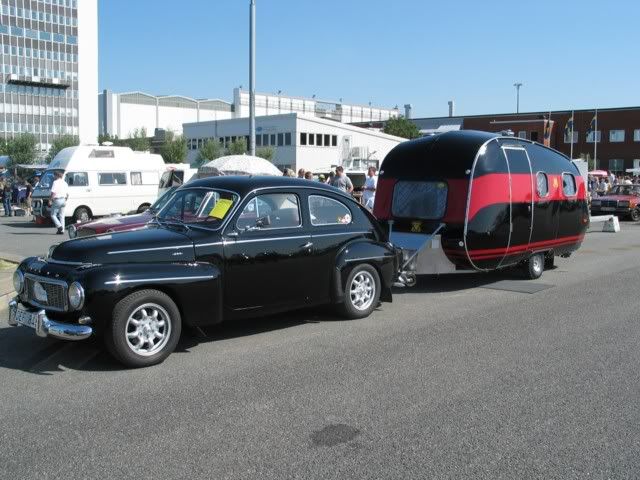 Looked funny?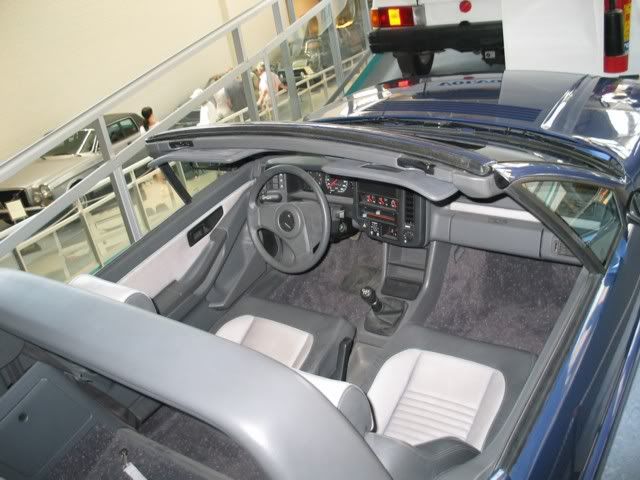 Had to enter the museum and look at this beauty of course!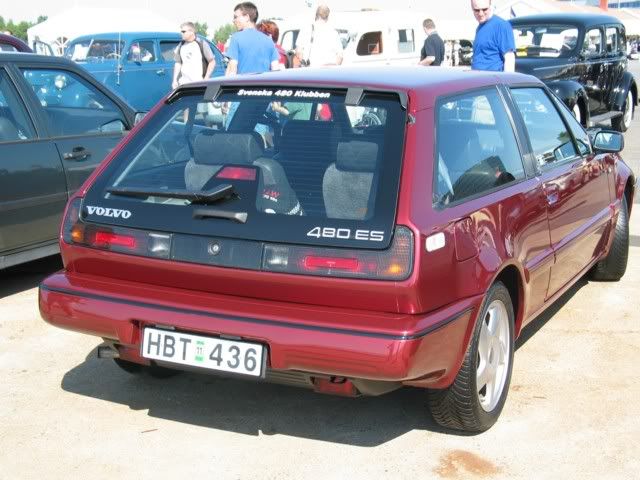 Bjorn from Sweden bought this one in spring 2004 with only 400 km on the gauge, brand new!!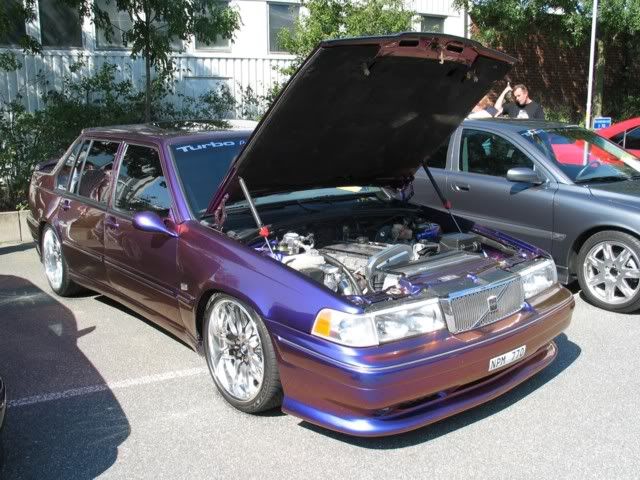 Also some modern Volvos were present.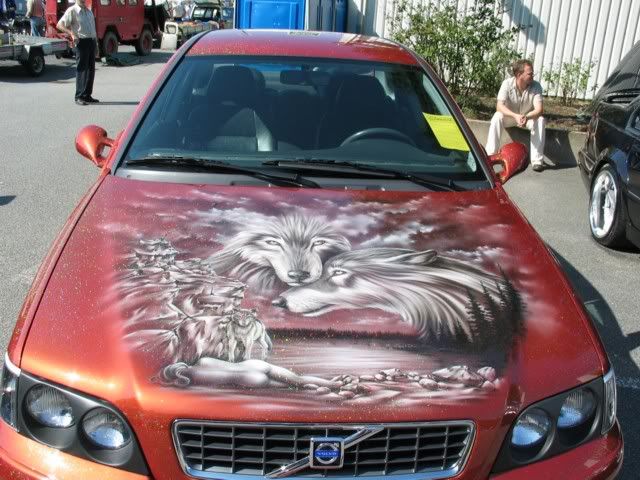 But how do you hang it on your wall?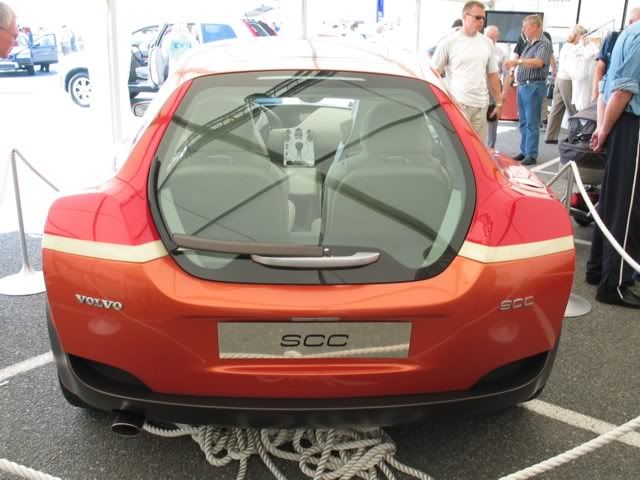 The SCC was also displayed again.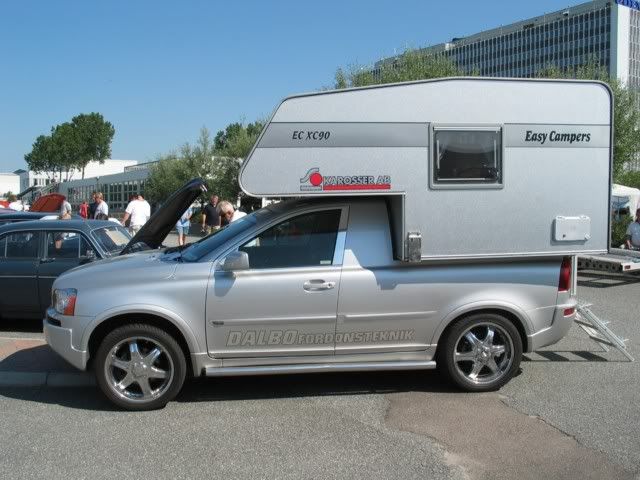 If you want to be free and not be annoyed by setting up a tent...





It was a wonderful event, I hope more Volvo 480 enthusiasts are pursuaded to have their holiday in Sweden next year. Me and Ireen stayed in Sweden for three more weeks of holiday after VROM.

For more info and pictures please visit www.vrom.org.