Just been testing the 218 Arctic Blue Metallic I got from Halfords that had been specially mixed up.
I tested it on the original Wing mirror cap that the previous owner sent on to me, it is broken, but I decided to use it for reference.
the colour seems too dark and has a bit too much metallic pigment in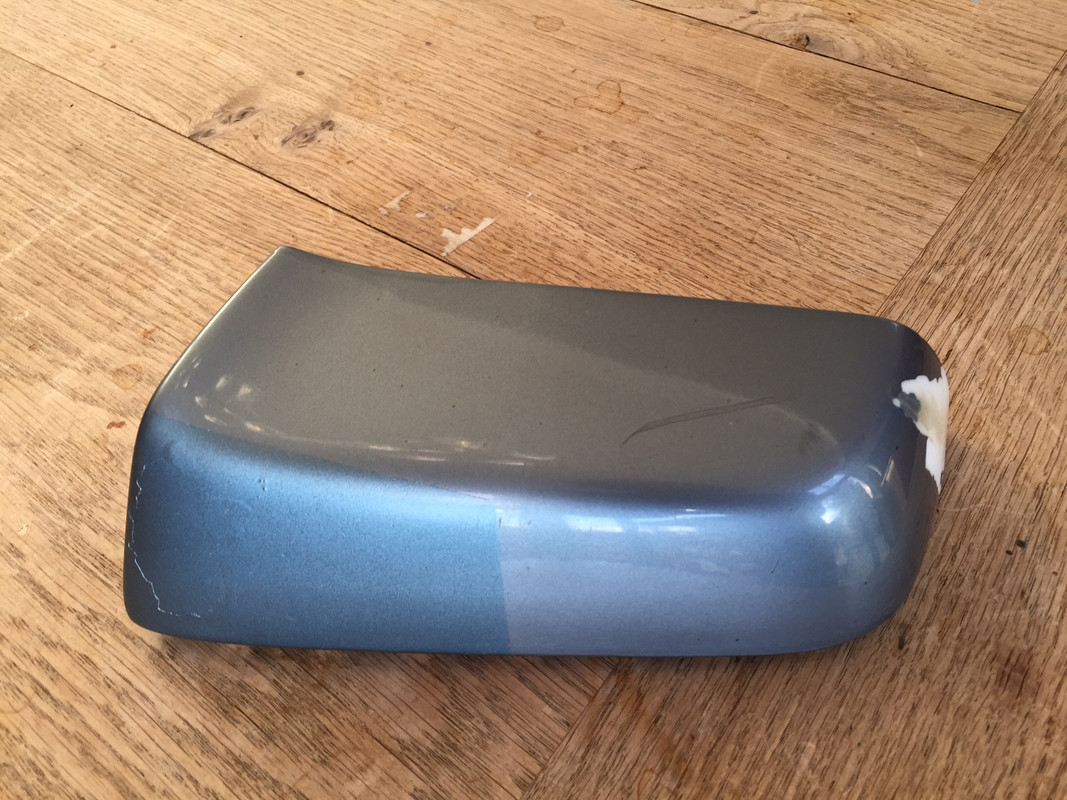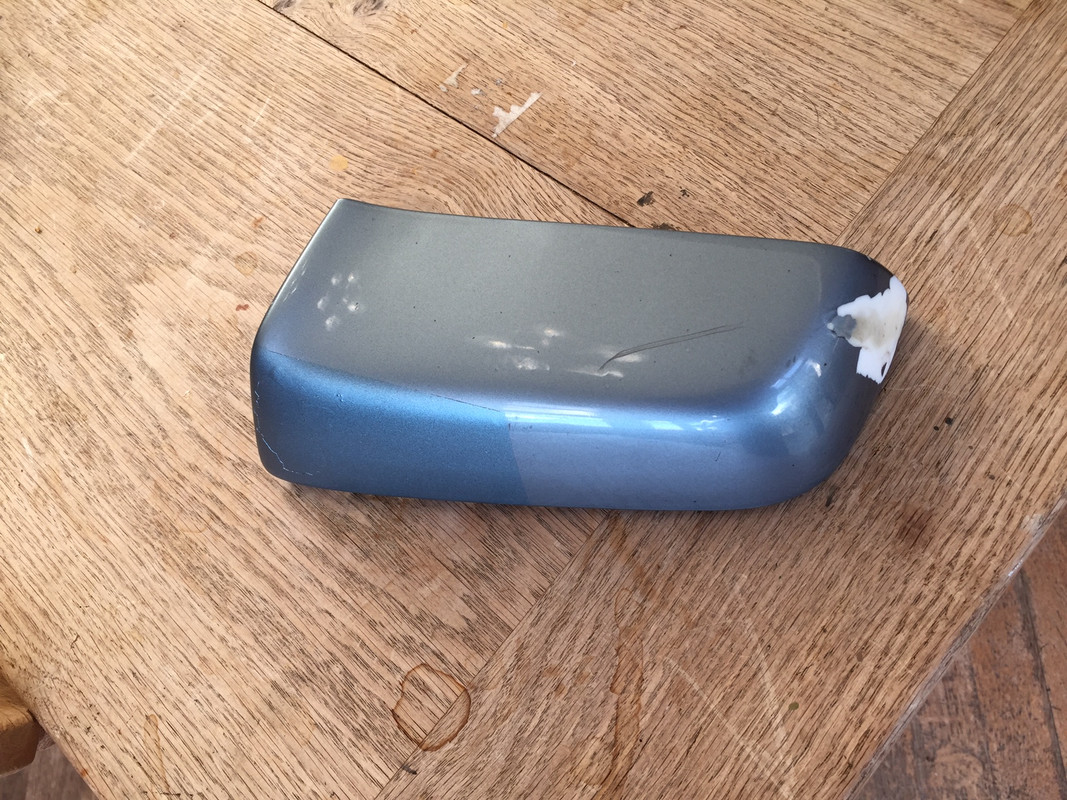 Does anyone know where I can get some special mix? Would I have any luck going direct to Volvo?
any help would be much appreciated, the car needs it badly in some places