Two VEM.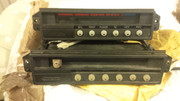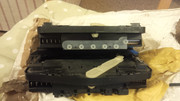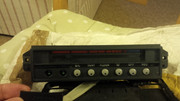 Will fit mid to late 480's (neither fit my 1987 car due to the plugs being different). Technically for non-air con cars, however if you take the blank off, it has the A/C buttons behind, just not the grey push buttons, which you could move over.
Take note of the writing on these and your own as there are variations. It might not matter when installed though.
x1 is brand new. However, I have robbed the bowden cable clip and the grey heater control knob
x1 is used but was sold to me as a working spare from Glasgow Jim. Also missing the bowden clip.