Afternoon all
I know these probably aren't your thing, but as I am really keen for this to go to a good home, and I find everyone on here to be the great sort this car needs, I am offering this here.
This is my 1994 Rover 220 GSi, I haven't had it for long, but it is by far and away the cleanest car me and my father have bought 2nd hand.
This is what I put out on the 200/400 club:
We bought this car in October of last year, with a view to using it for a school project as part of my A-Levels
The aim of the project was to see how much horsepower I could restore in the car without modifying it, however, in hindsight, this car was far too good for this project, as it was barely used for 13 years.
We bought the car off of a very nice chap, incidentally a committee member of the MkII Cortina club, who had known the car locally for many years. It had been stored in a container during his year long tenure, as such it was very clean.
The car had been bought new as an ex demonstrator by a Navy man, who had part-ex'd his SD3 216 Vdp for it. He then used the car for weekly runs down to Portsmouth and back, from his home in the West Country.
The car stopped being used in about 2006, and was put in a very clean garage and left sleeping.
In 2018, the car was recommissioned by the new owner, including a cylinder head rebuild.

When we bought the car, we remarked that it was undoubtedly the cleanest car we had ever bought, however it did have some issues.
The drive back was the cars longest in 13 years, Somerset to Hampshire, but it drove very well. The Thermostat was not working, so we made sure to fit a replacement unit first thing.
In January, as part of the project, we took the car to be dyno tested. The results of this test showed it to be producing 123bhp at the wheels.
After this we undertook a full service of the car, including:
Oil Change (gearbox and engine)
New Spark Plugs,
New Oil Filter
New Tyres
When we retested the car after these changes, it was found to produce 121.2bhp on that run, however the tester said that the change was negligible.
This car could be one of the best surviving examples of a very rare model, I unfortunately have not developed the passion for it, but still care for it and want it to go to a good, enthusiastic home.
We have used the car quite a bit, but not really enough, and it has lived outside in our (albeit short) tenure.
The car does still have some issues which we simply haven't had the time to sort, but the list is short:
The Battery keeps draining
It is not known why this is, but most times where the battery is left connected, the car will run out of power when left. That being said, there have been one or two occasions where it has been left for a while connected and it still starts.

The rocker cover does leak oil, the area was rebuilt prior to our ownership, however the builder used useless red hematite sealant which has fragmented, leading to a very well lubricated, but leaking rocker cover. When we changed the plugs, we found oil had leaked into their sockets, so when we put the new ones in, we made sure to put a protective seal around them using a heftier agent.

There are also a couple of rust spots which I have noticed, I have monitored them closely, making sure to squirt them with WD40 or apply rust converter every time I give the bodywork a good going over, recently I have put some rust converter on there to keep things in check. They are very small, and shouldn't take much to repair

This is all that is wrong with the car, the rocker cover problem is not much of an issue so long as one remembers to top it up with oil. The 16v Twin Cam engine starts first time every time unless the battery is dead, and the car drives fantastically, really fun.

In terms of provenance, this car earns points as it has its original dealer plates, stickers, extra stickers (green flag), brochures and full history from purchase.
This is one of the finest cars I have owned, but I feel I haven't done it justice, it just needs a home where it can be cherished.

This car is one of the best out there I am sure of that, as such I really don't want it to go to the modding brigade or boy racers, this needs an enthusiast, can anyone help out?
In addition, my friend Gavin at Petrolblog (a fierce advocate of unloved cars, big fan of the 480) put together a brilliant article for me:
https://petrolblog.com/2020/05/rover-220-gsi-for-sale/
Asking £3470 for it, as I would like the space and funds to take on another quirky classic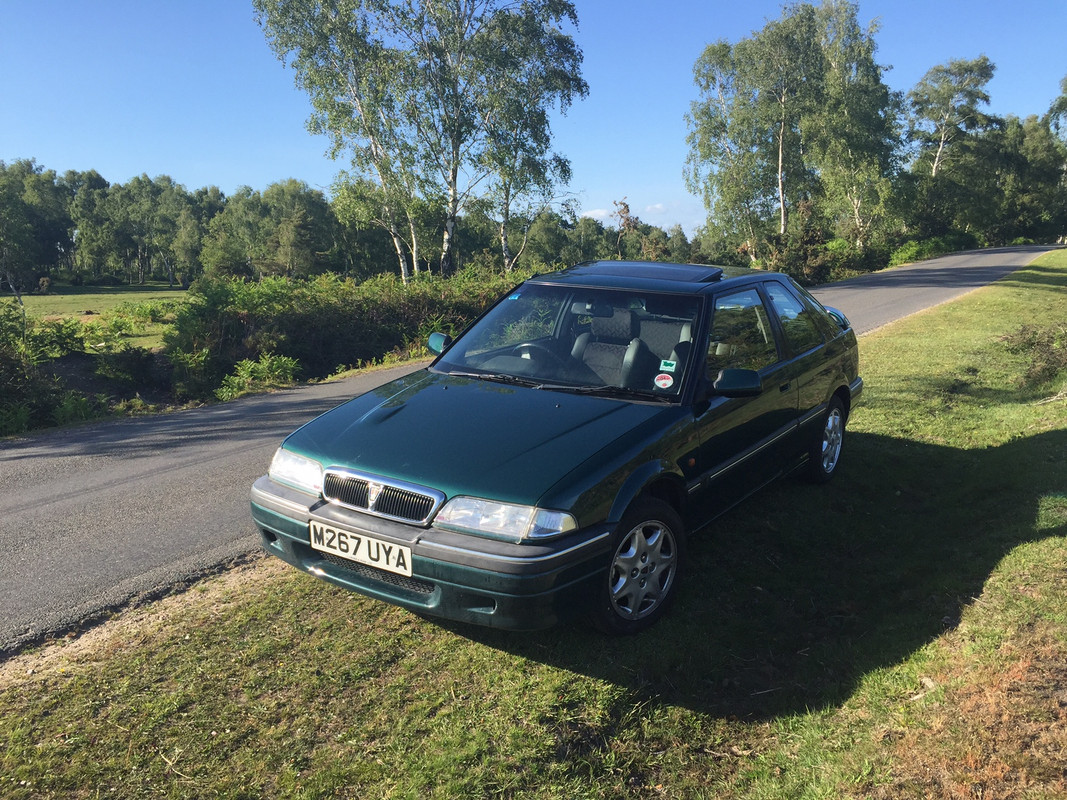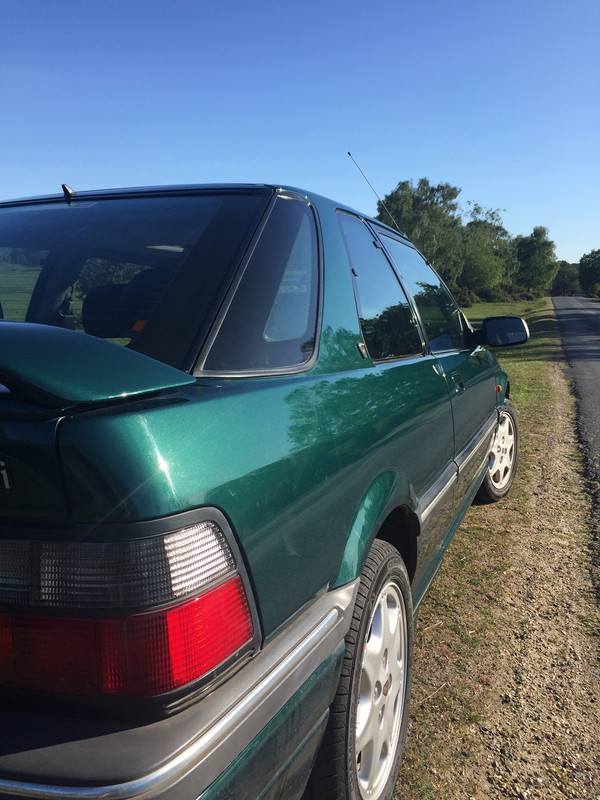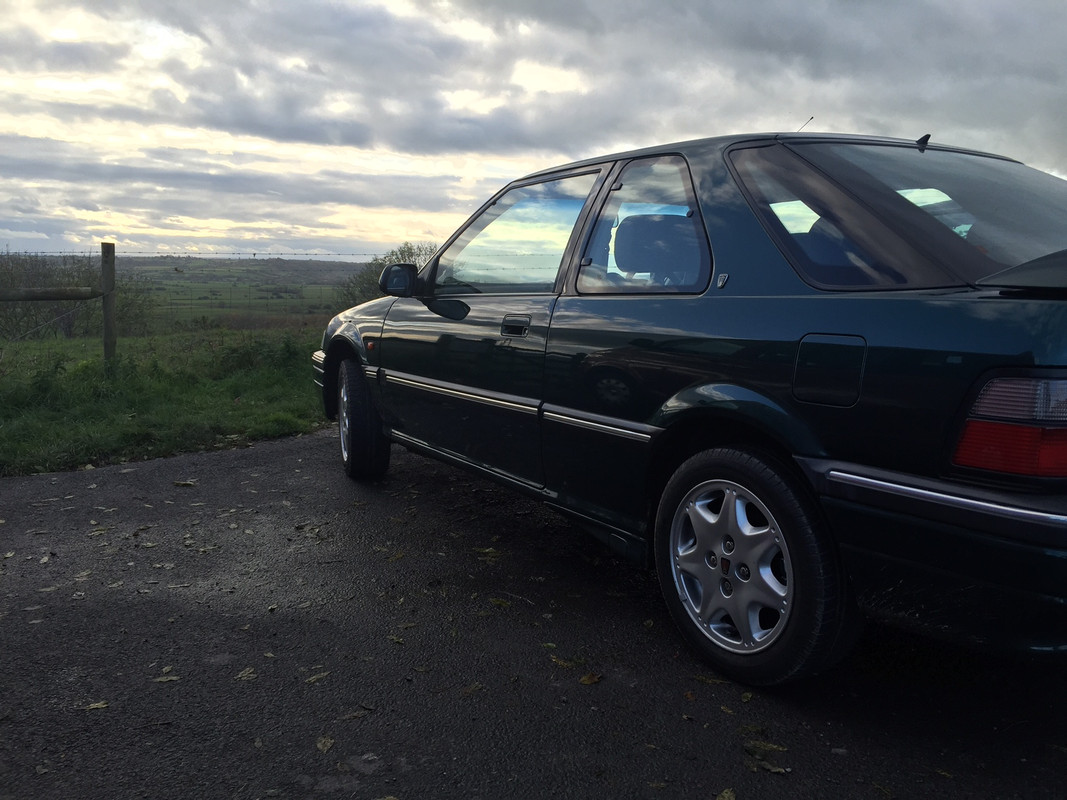 I don't know if its anyone's 'thing' but I'd be relieved for it to go to someone I know will look after it
Many thanks
Ben