Finally worked out how to post pictures here so thought I'd give a rundown about my lovely car!
Originally I was actually planning on buying this mint Volvo 340, spent ages saving up for this one I found and on the day I finally had enough money I messaged the guy about it and someone else had just messaged him like an hour before me
I spent the day In flitwick at a car show twiddling my fingers all day waiting to hear back to see if the guy got it which he unfortunately did, so that evening I went scouring the web for another car as I was currently still carless (old car was broken so that went a month prior) and stumbled across this beautiful 480! I'd seen a few available before but they were way to far away and the wrong colour for me, but this all white 480s popped up in Bedford (not far from where I live) and I was on the phone that evening arranging to see the car
Went to see it the next day and I fell in love, it had a tiny bit of rust and the usual broken seat belt holders and gauges weren't working but apart from that it seemed amazing! Naturally I bought it there and then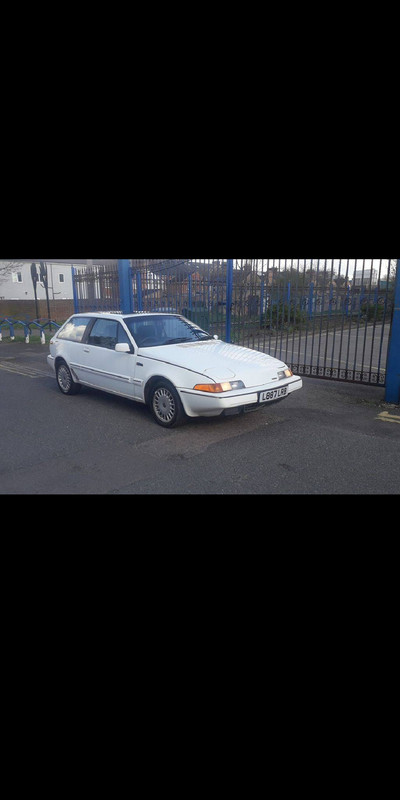 Took a nice slow drive back home (constantly paranoid that it was overheating as the gauges weren't working) over the next few days the paranoia just grew so I found a great post on here about pulling the dash apart and re soldering the gauges so I gave it a wack and after half an hour violá, I had a working guages!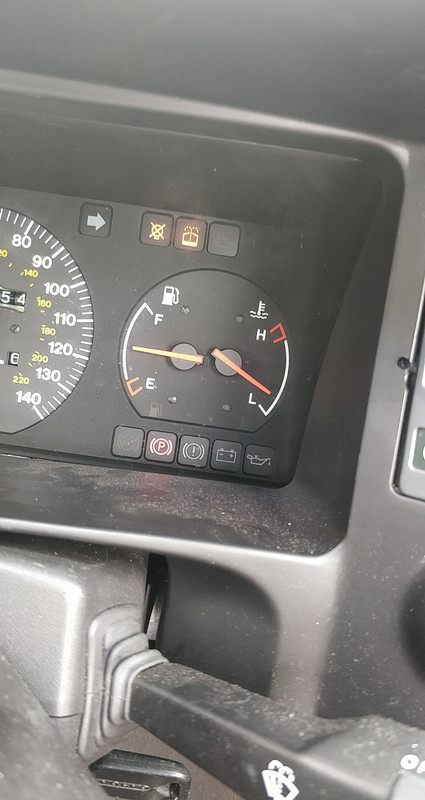 Now unfortunately my instincts were trust and the car was overheating horrendously, I was having to putting water in the car everyother day so this is where the head scratching began!
Naturally I asked the question on here and someone suggested a rad pressure tester so onto Amazon I went and picked up a cheapo one for 20quid, slapped it on and found that the hose clamps on the coolant bottle just weren't clamping very well, so a few new clamps and it seems to have stopped leaking! Unfortunately the car still seemed to overheat (not as much admittedly) so I replaced the thermostat and hadn't overheated since!!
Now onto the next problem
I filled my window washer bottle up as it was empty and found the next day that most of it was gone, later found out that my washer fluid was just pouring out the front above the number plate, so went about pulling the front apart, it seems that the T joint that goes to the headlamp washers was leaking and someone had replaced one of the hoses with a bit of garden hose
, now admittedly I don't know where to get a replacement part for that so I've learned that if I only fill a third of the tank it won't leak out so that's what I've been doing fornow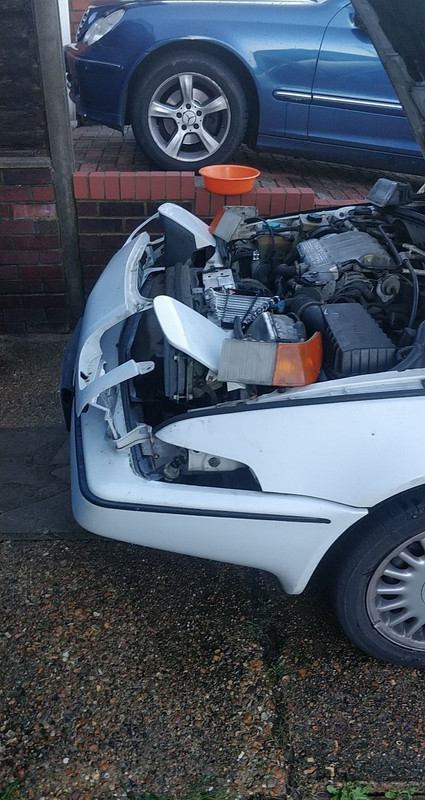 By this point I've gone a few months and I'm still loving the car! But one of the dlr bulbs go out so I replace it and from that point the pop up stopped working (or occasionally worked when it felt like it) now this one was a head scratcher as I couldn't find anything wrong, went a few weeks with one light always up, then one day I remembered I had some random bits in the boot that were in the car when I bought it and turns out there was another headlight motor so I plugged it in to see if there was a problem with wiring or the motor itself, the motor worked perfectly but in unplugging the extra motor I realized that the plug had some bare wires touching so I taped them up and the pop ups worked perfectly after
such a ball ache for just some old wires, either way I was happy that they were working again!!
For the time being that's been all the problems I've encountered, but after 7months I'm still loving this car so much and still have so much I want to do to it! Still alot of little bit that don't work properly but I think it gives the car a bit of personality,Definitely a keeper this car so hopefully more updates to come