10 years ago, when I was a mere 21 year old, I fulfilled my then life's ambition and made my very first car a 480. Having grown up with 340s, a 440 and a V70 I got the
cool
Volvo my parents never bought. She was called Baby, and she was flippin' fantastic.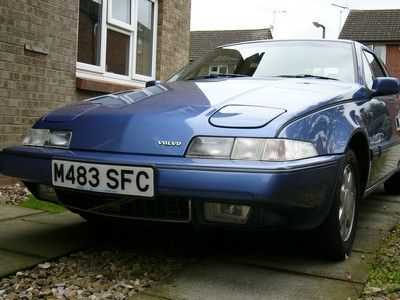 I loved my car,
loved
her. So when she went wrong (depressing frequently I seem to recall) I fixed her. Again and again. 'Til 2010, when I finally ran out of money, and patience, and I sold her - on this very forum. (To people who SORN-d her pretty quickly I'd like to add, grr.)
I regretted that decision ever since.
It was with that sentiment slowly boiling away in the intervening years that drove me to this - catching some trains up to Scotland to see and ultimately purchase, Captain Slow's prize possession Whitney. (Yes, that day I left home at 07:15 and got back at 00:10 - it was a long day)
I must admit that as soon as I stopped for petrol on the long slog home, I put that photo on my facebook with only the description, 'Is anyone surprised?' Hah, not that my friends necessarily understand my obsession with these cars but that they knew me well enough that my eventually finding another one was more an inevitability than an optional outcome. When I first saw pictures of Whitney I genuinely did the real life equivalent of this -
Everything I was after! Baby was a 94 2.0 ES and I always fancied a Celebration, and to my mind white is the only improvement on Paris Blue. Boom.
So here I am! Back in fold! Back loving driving again and (I fully expect) back to scrimping and saving and digging out the haynes manual. But can you blame me? She's so beautiful!
Look out world, Bunny (as I've renamed her, she's a white rabbit
) and me are soon to be an unstoppable team