Thanks all for your kind comments and encouragement - much appreciated!
Just a morning spent on Pud today, before heavy rain and cold winds drove me back indoors. I was lucky enough to secure a replacement OS rear light unit from eBay the other day, in better nick than the existing one. Strangely, Pud appears to have a lovely shiny new one on the NS, the downside of which is that I doubt I'll ever have a matching pair of lights
That said, come better weather (ie Spring) we'll see what a bit of 2 stage lacquer can achieve...
Anyway, I had to spend a long time getting rid of tons of sealant that wasn't achieving anything anyway (stupidly I was so keen to get on that I forgot to take a horror photo), resulting in a nice clean panel as so: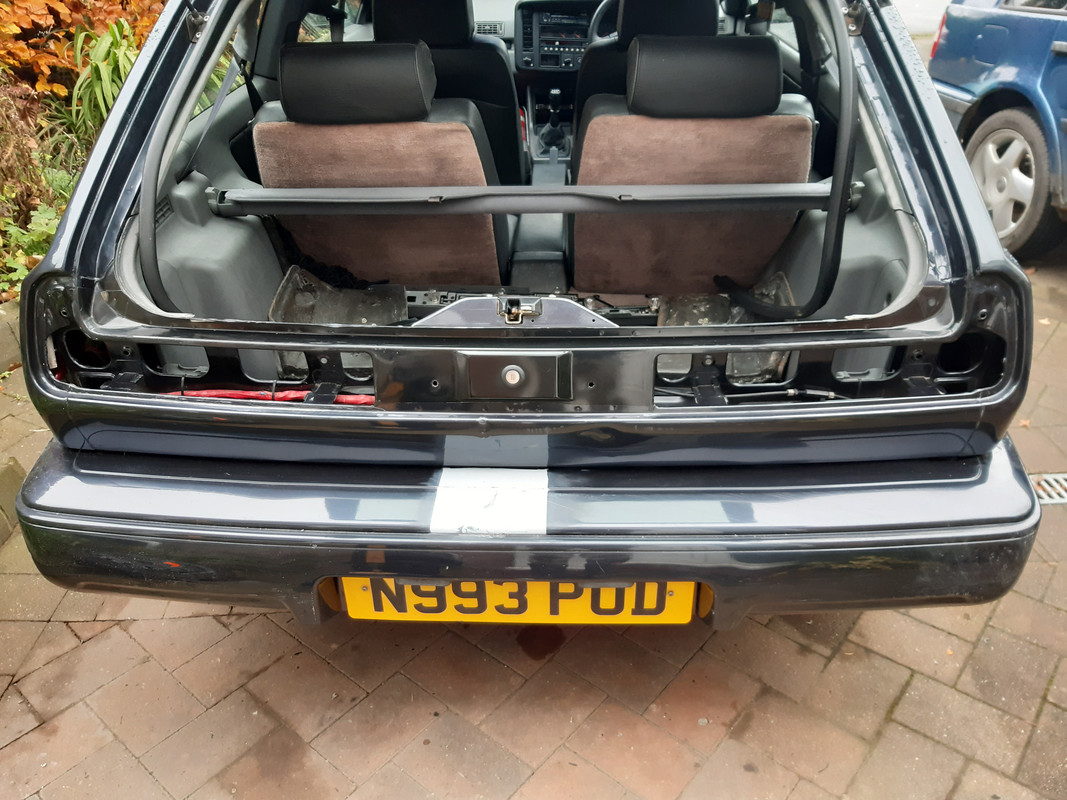 Then carefully re-fit lights with nice new seals: