Hi all!
I'm planning on a touch screen in the red car. (I'm not the first
)
But moving the guages down into the lower cubby just didn't seem
like a great solution to me.
Most important was the desire to still have an easily viewable boooost
guage.
So I had a rummage thru the spares..
Gutted a spare clock.. and inserted the boost guage innards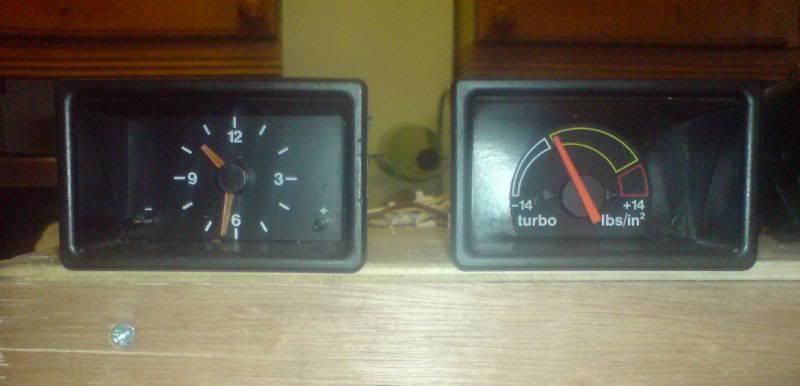 Shown with an unmolested clock (on the left) for comparison.
*chuffed*
Cerbs