Rear Trailing Arms - Overhaul
Hi Everyone!
Thought I'd do a post separate to the
diary
as it is more searchable. I couldn't find anything like it elsewhere.
I have just wasted 6 weeks and thrown £60 of new bushes in the bin and want to prevent this from happening to anyone else.
Trailing Arm Bushes; Removal and Description
The rear trailing arms have two bushes, a front and a rear.
They are fairly easy to press out, although the arms are quite flimsy in places so your base support needs to be spot on.
The front and rear bushes are dimensionally identical, but they
are
different. This is supported by different part numbers....
This is because the rear bush is solid in construction, but the front bush (the one that attaches to the body) is a bush with voids (empty bits).
Voids give improved NVH - hence it is the body end (front) with such cavities. Less rubber, less transmission of noise.
Replacement Parts; First attempt!
In many trusted parts websites, the two unique Volvo numbers (804 and 805) only come back to
one
aftermarket number - a solid bush.
In a quest for originality, I put the extra effort in. I didn't use eBay, but went to a famous Volvo Specialist who clearly pictured the voided bush on their website....
You wait a week and four turn up... all solid in construction.
Discussions with the seller reveal their website is out of date and their supplier hasn't made the voided version in years. The 'specialist' in question was quite dismissive...
"we only sell 8 of these a year, so we are not that fussed".
Lesson 1
: You'd be hard pushed to find the correct voided bushes nowadays, irrespective of price or specialist seller. Be careful of misleading pictures. In 2020, it's "solid bushes or nothing".
Installation; First attempt!
So having to concede to four solid bushes, a few weeks go by and I get the arms back from powder coat.
Place the arm on the press with care not to scratch/chip.
Plenty of soapy water and begin the press...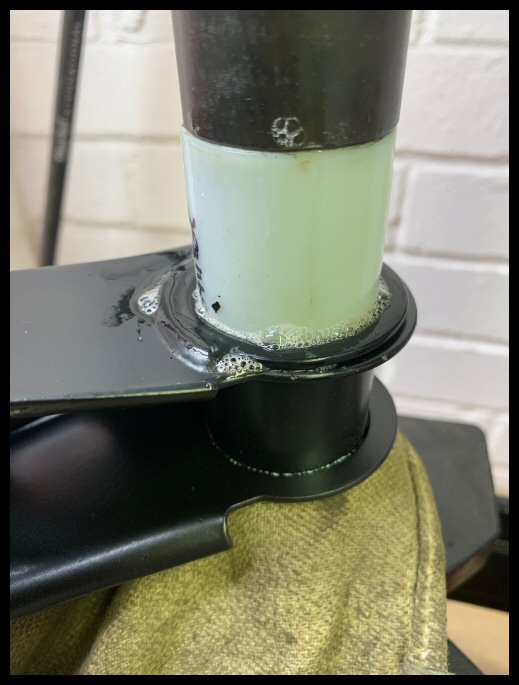 Disaster.... 80% complete and the bush stops and just squishes. The plastic outer sleeve is not strong enough for the pressing process.
You're left with this...
You then have to destroy the bush to get it out...
At first I thought it was the thickness of the powder coat in the bore. But this is micron thin. I cleaned one bore of all paint and pressed in bush number two.... destroyed.
I used grease on bush number three.... destroyed.
That's £45 in the bin already!
Below is a picture of the old bush. Its plastic, but its more like GRP.
The new bush in comparison is just bog standard cheap-o plastic...
The same arm has now been in the press three times and my powder coat has chipped/flaked badly.
Lesson 2
: Avoid these plastic sleeve bushes. They are useless.
Because it had been several months since purchase, no hope of a refund and they are all damaged anyway.
Back to the drawing board. Either custom made, or keep searching.
My mission to find metal sleeve bushes was finally successful...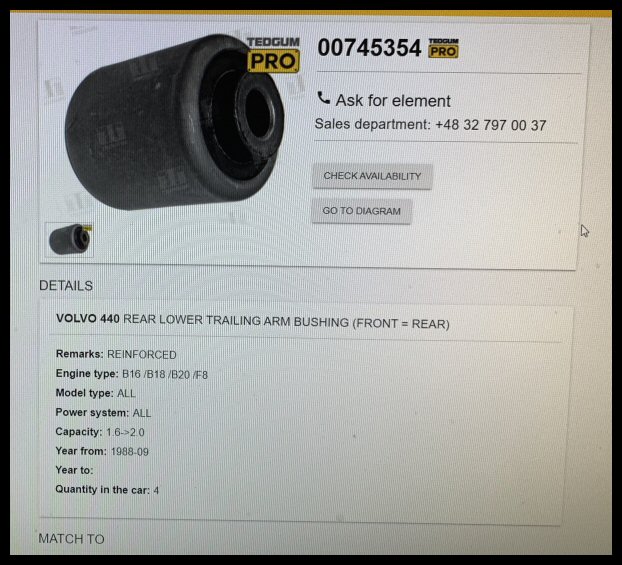 There is a company called
TEDGUM
and they make metal sleeve bushes for their "PRO" range; but only list them for the 440/460. The majority of stock is in Poland.
I bought one at first - a trial - which is about two weeks wait postage. They are about £20 each so it was damage limitation if it all went wrong again!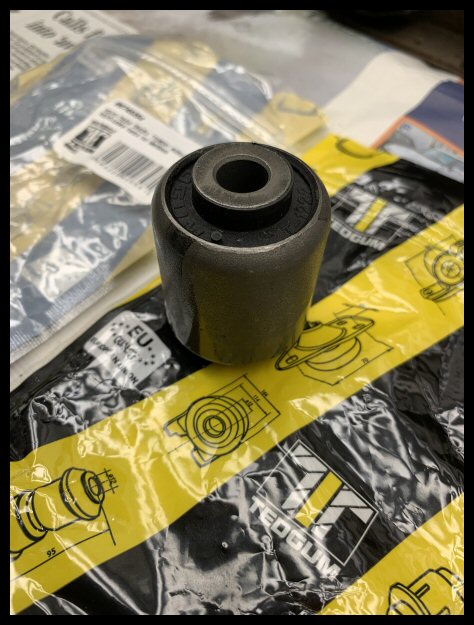 This pressed in a treat.
Ordered three more from Lithuania this time, another two weeks wait!
Finally ready to install...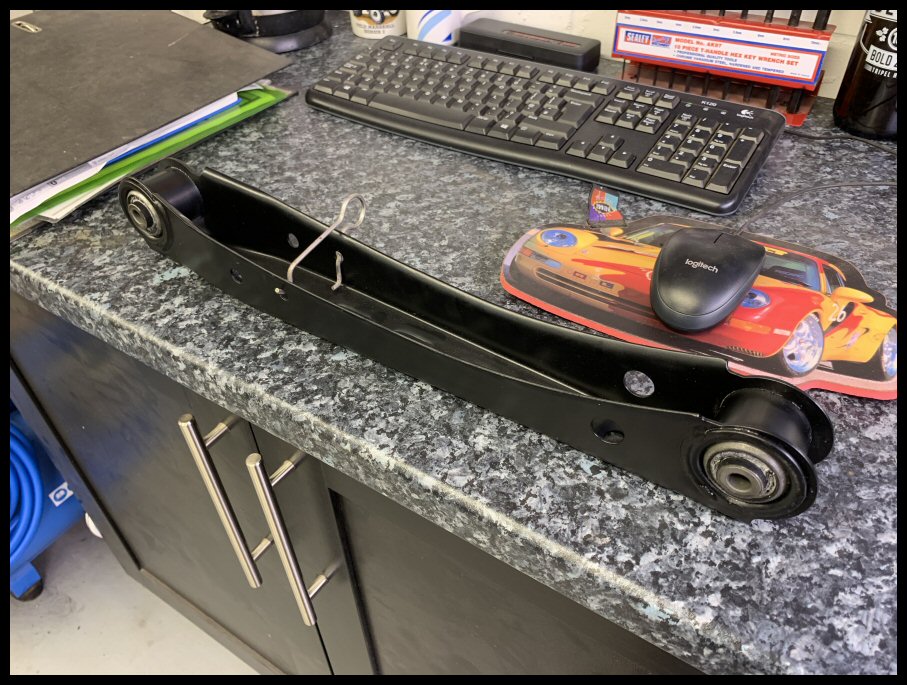 You should see this going back on in the next
diary
update for suspension in about two weeks time.
I wish you all the best if you take this on!
JKM.