When looking through the parts catalogue for another lighting issue I noticed that the original yellow 480 headlight bulbs for were done by having a yellow bulb cap, rather than a painted lens like the long-range driving lamps and the fog lights.
The Volvo part number for the yellow H4 bulb is 963370 which was sold as a NOS item Sweden with this pic showing how they looked: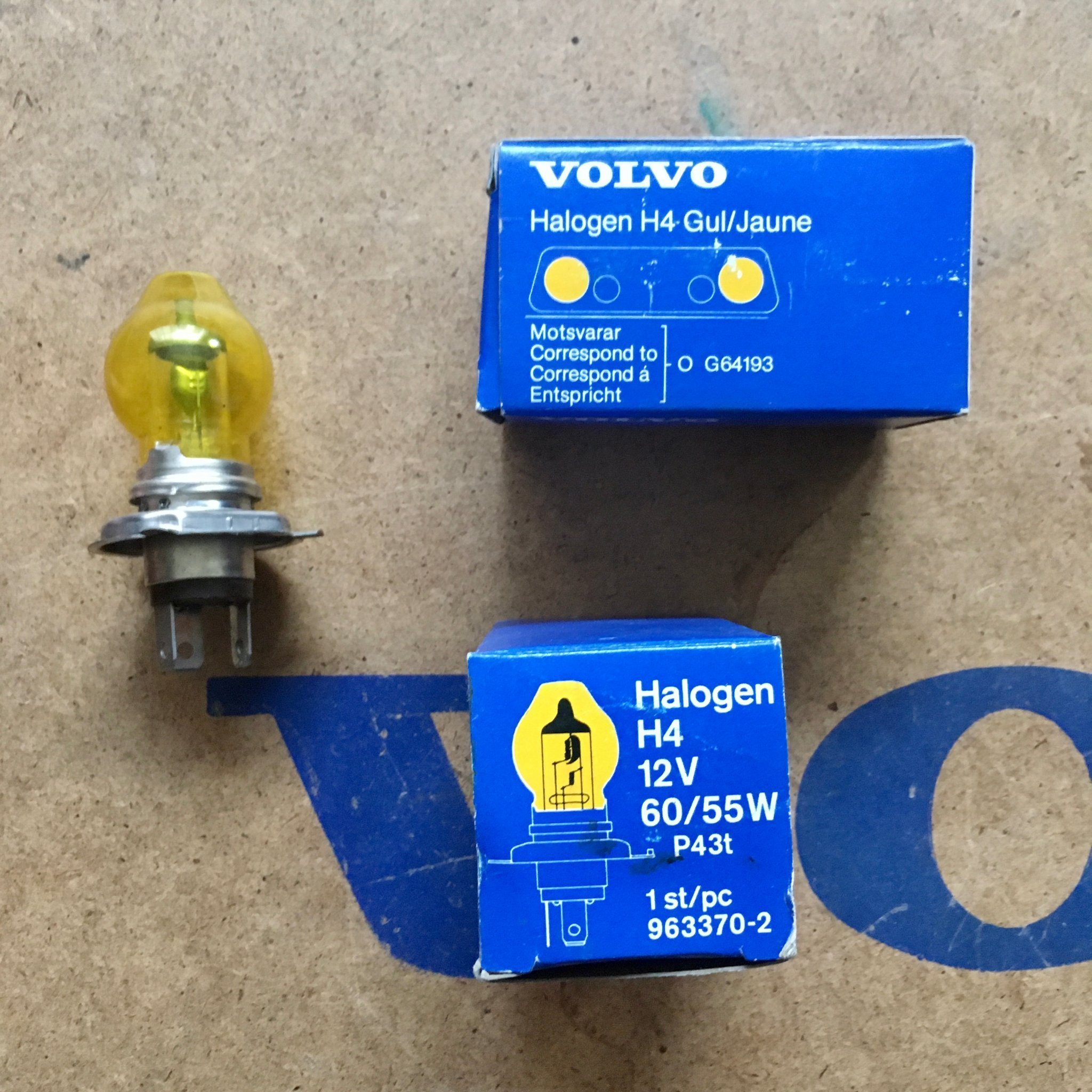 I do love a yellow bulb and try to fit them to everything, but did find that the cap reduced output too much on the 480 so changed back to standard white. I may have another go again as I still have the caps in a cupboard.
Cap only, from Italy
https://www.ebay.co.uk/itm/Citroen-2CV- ... SwvzRX0Z8s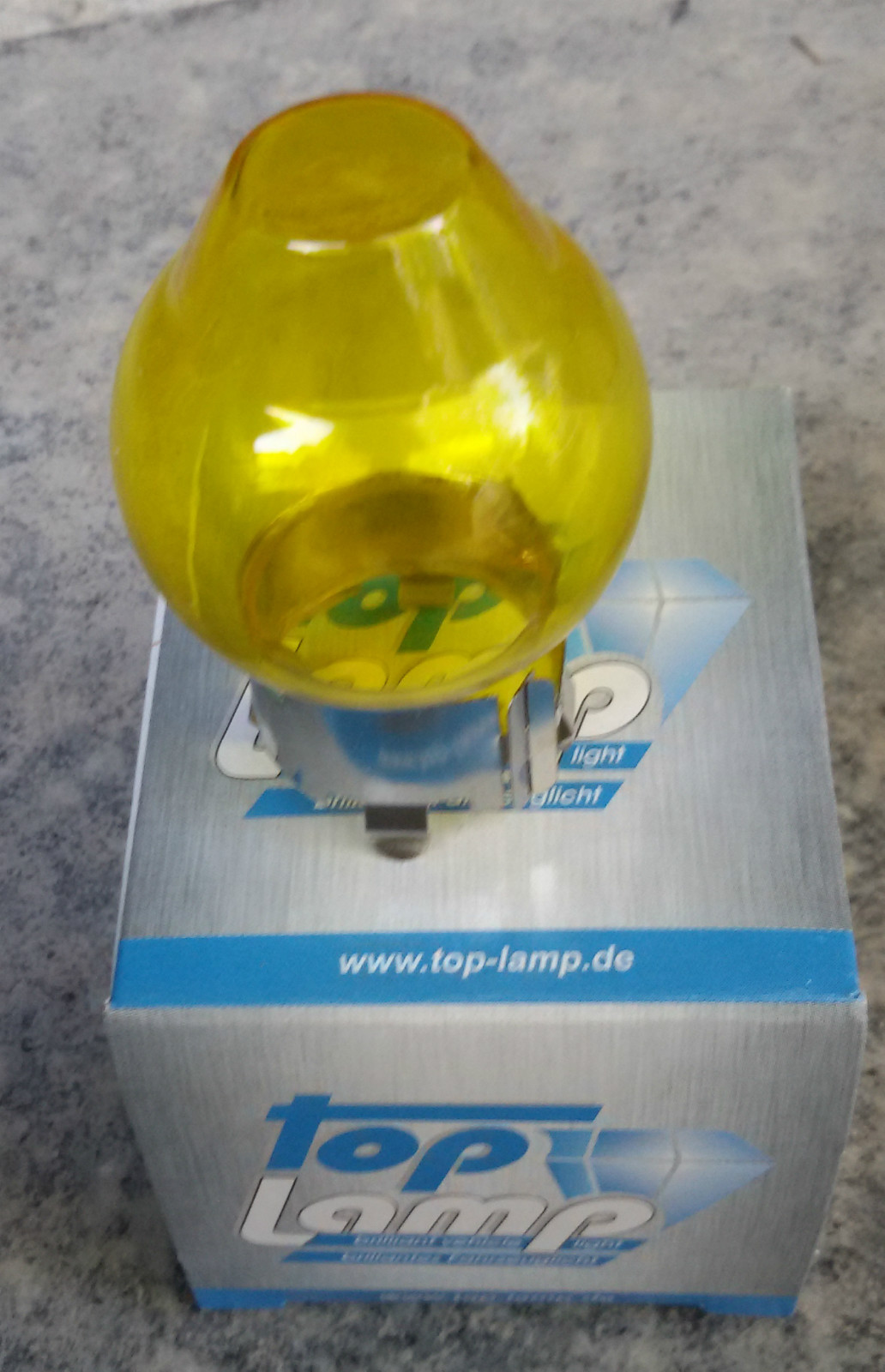 Cap plus bulb from UK (cap can be easily fitted to different bulb)
https://www.ebay.co.uk/itm/1-x-12V-GLB4 ... Sw88xgNR4Q

Here is my old E-reg with yellow lights at our October 2017 meet: