Car of the Month
Car of the Month September 2005 belongs to Stu from the United Kingdom.
Hi everyone
Hi, I'm Stu from North Wales. 33 years old and on my second 480. I initially got interested in the 480 when my mum was looking at one around 10years ago. She ended up with a LandRover and I ended up with the 480!
I like them as the shape is pretty timeless and for a car that came into production in the 80's and not changed much until 1995 I think they stand the test of time pretty well compared to most modern coupes. I've always been interested in cars (I hate football, what else is there?!) having had a couple of MG's: a Sirocco: MX5 and a 100NX(eugh) and did a 2year classic car restoration course which enables me to maintain the cars myself.


My 1st 480
Was a 1989 Black 1.7 Turbo I bought around 7 years ago. I ran her for about 2years and loved every moment, except for one winters morning when there was a heavy snow/frost and the handbrake cable froze in place! She put a smile on my face every time I pressed the accelerator and the turbo boost gauge started to kick in! Sadly sold her with 120k on the clock as had a company car.


My Current 480
Registered on the 4th of October 1994, she's the later model Flame Red 2.0i Auto with the updated clear clusters and more reliable electronics. Original equipment extra's include tilt e/s/roof, 6 spoke alloys, 1/2leather interior, front airdam (currently being replaced after an altercation with a sleeping policeman) and mudflaps.
Bought in May 2004 from Ascott Motors in Leeds she came with 57k on the clock and a stamped service history. Having previously been owned by an elderly couple who I even got to meet, they'd not used her for a couple of years and had decided to sell her on to someone who'd "appreciate her"!.
As I use her every week for work I've added another 13,000miles to her in the last 16months and am pleased to say she's been every bit as reliable as I'd hoped. The autobox is fantastically lazy to drive with and the 2.0i engine is adequate, but for me, just lacks the zest the turbo had, however it is a lot smoother.


My next car?
Well, I'd really like an early Lotus Esprit as a restoration project........ but in the meantime am on the hunt for a later (94/5) 480 model manual turbo in Black, Flame Red or Dark Green once again with the 1/2 leather interior (you don't slide down the seats like you do in the full leather!), so if you spot one PM me!


What do I think of the 480 Europe Site?
Having been a member only a short while, I've seen there's a lifetimes worth of information on here, and nearly all members seem good eggs, the rotten ones end up in the hall of shame!
I attended the N.Wales meet in July and was really pleased to see forum members were pretty much how they came across in their threads, a nice friendly, helpful gang.
The forum is every much a social chatroom as a car forum! Well done to Daniel and all the other people who keep it going.


Adios amigos!
Stu


Photo's of my 480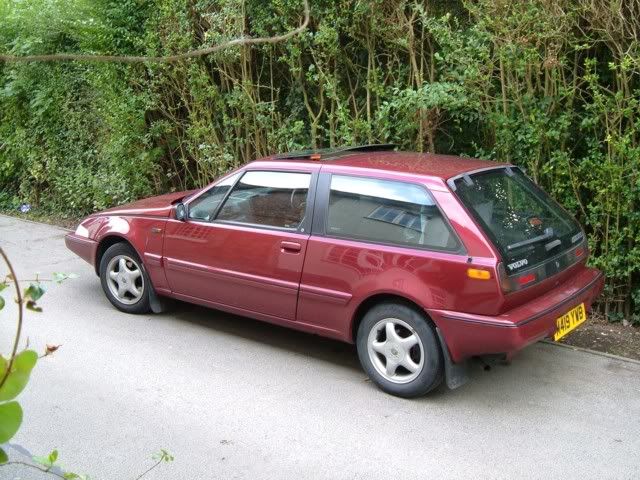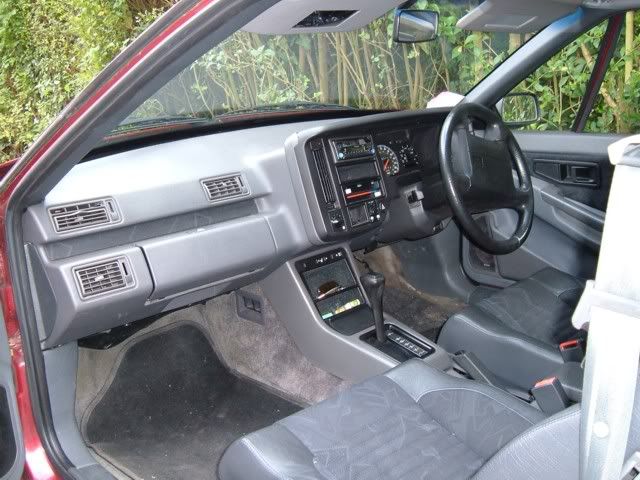 Excuse the dirt, but I only clean her on Sundays and it's now Thursday and 200miles later!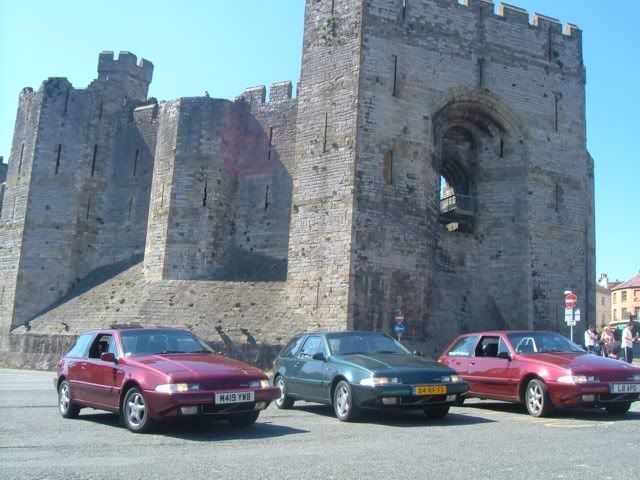 Caernarfon Castle pictured with Daniel aka Coyote1980 and Adam aka VolvoBigBrother 480's on the 2005 N.Wales meet.


Stu, member 1774